The Hollis Insurance Team

Nelson N. D'Antonio, President:
Nelson attended Syracuse University and graduated from St. John's University with a Bachelor of Science in Accounting. In 1982 he established the Hollis Insurance Agency providing insurance guidance to businesses and families throughout the United States. Nelson served as a board member and President of the Boca Raton Little League, served on the Board of Advisors of Pine Crest School for over 10 years, served as President of the D'Antonio Holiday Fund, a non-profit organization for underprivileged children and was an Associate Member and guest speaker for the Florida Apartment Association.

Ibis, Office Manager:
Ibis joined the Hollis Insurance Agency as a result of a merger in 1996 with a background in Commercial Property & Casualty, Construction, Bonding, Accounting and all phases of Agency operations. She currently manages the Hollis Insurance Agency.
Holli, VP:
Holli has been an integral part of the Hollis Insurance Agency since it's inception providing her knowledge of accounting and management to the administration of the Hollis Insurance Agency.
Diana, Agent/Commercial Lines:
Diana began her insurance career in New York with Allstate Insurance. Since moving to Florida she has continued her career as a licensed insurance agent handling different aspects of insurance and specializing in commercial accounts.
William D'Antonio, Agent:


William is a graduate of the University of Central Florida, where he studied political science and law. He studied insurance at Travelers Insurance Company and joined the Hollis Insurance Agency in January of 2009 as a licensed General Lines Property & Casualty agent.
The Hollis Insurance Story
In 1982, Nelson N. D'Antonio, a Florida broker with many years of insurance experience in New York and Florida, founded Hollis Insurance Agency. His goal was to bring professional insurance management to the Florida insurance marketplace.
By establishing a relationship — a partnership — between the customer, the insurance company and the agency, the Hollis team is able to provide their customers with coverage consultation, loss control services and, above all, professional claims assistance after a loss.
Today, Hollis Insurance Agency serves the insurance needs of over 1,000 individuals and families and over 400 business concerns in Florida and throughout the United States.
We invite your inquiries. Should you need information in connection with any form of business or personal insurance, the Hollis team stands by to provide you with a no-cost, no-obligation review and comparison of your insurance needs. Please call now or click on one of the insurance types to the right to submit a simple form.
Boca Raton Office:
7700 Congress Ave. Ste 1130
Boca Raton, Florida 33487

Voice: 561.395.9858
Fax: 561.395.9878

info@hollisinsurance.com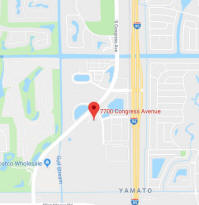 INSURANCE TERMS AND DEFINITIONS
Commercial Insurance | Financial Services | Personal Insurance